Service Learning for the Common Good
Abstract
The MRI Journal features interviews with academics, business leaders, and other professionals who are developing positive responses to the changes underway in Macau, Hong Kong, China, and SE Asia. This, the third of these interviews is with Rev. Dr. Jean-Claude Hollerich, S.J., Archbishop of Luxembourg and formerly Vice-President for International Affairs, Sophia University, Tokyo, Japan. At the 2017 Symposium on "Education for the Common Good," co-sponsored by the Macau Ricci Institute (MRI) and the University of St. Joseph in Macau, November 23-24, Dr. Hollerich made a presentation on "Service Learning at Sophia University in Japan: A Case Study." In our interview we discussed not only the service learning programme at Sophia University and its impact on those who participated in it, but also Dr. Hollerich's efforts to organize similar programmes as Archbishop of Luxembourg. He shows us why he thinks service learning is an important educational resource for deepening students' awareness of the common good and their contribution to it.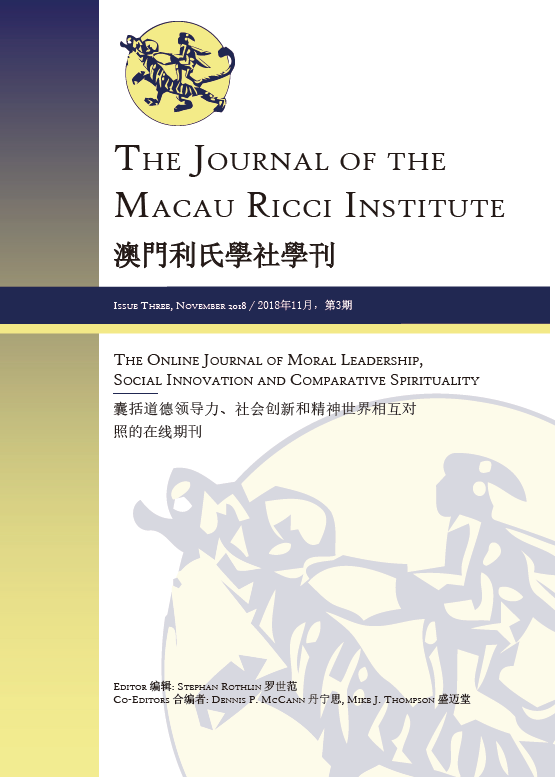 Downloads
License
Copyright (c) 2023 Dennis P. McCann
This work is licensed under a Creative Commons Attribution-NonCommercial-NoDerivatives 4.0 International License.