About the Journal
A bi-annual journal reflecting thought leadership by the Macau Ricci Institute on 3 content platforms: Social Innovation, Moral Leadership and Comparative Spirituality.
Current Issue
Vol. 7 (2020): Triggering a Change of the Economic Paradigm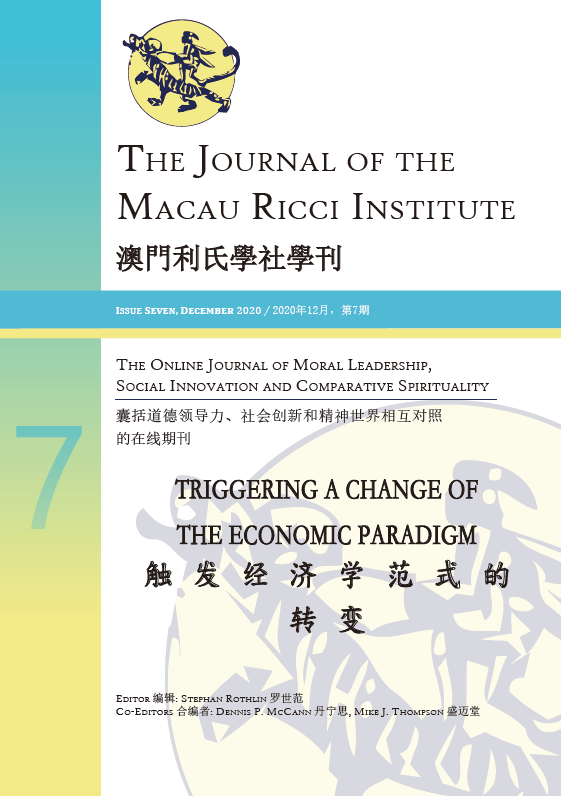 Changing an economic paradigm seems an impossible Herculean task. The focus of the dominant economic model on profit maximization and cost cutting, while favouring a one-sided economic development without any serious regard for the environment, is so entrenched that any move to change it seems so far doomed to fail. In order to adequately address the complex issues related to changing any economic models, the 2020 Symposium of the Macau Ricci Institute at the University of Saint Joseph proceeded as a spiritual conversation: to enhance the ability to listen to each other's different perspectives each participant was required to pick three major points in the papers of the other participants.
View All Issues